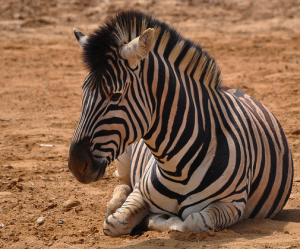 Want to learn more about Dr. Barbara Royal's unique approach to animal care? You're in luck! Dr. Royal will be publishing regular articles on her new Huffington Post blog, where she'll reveal her philosophy of "Wild Health" that works to define and fulfill an animal's evolutionary needs according to its species.
Check out her first blog post "A Wild Approach to Your Pets Health", which chronicles her treatment of an arthritic zoo zebra and makes connections about our own pet's evolutionary needs. Here's an excerpt:
The third needle went into the massive striped neck smoothly. I was silently elated. This had never been done before. Applying the ancient art of acupuncture to zebras was not at the top of the list in veterinary protocol. Nevertheless, the zoo veterinarian had called me here to help treat this zebra for epilepsy and arthritis. After four weeks of pretend needles and rewards, no one, including me, could predict how this zebra would tolerate the treatment.
CLICK HERE TO READ THE FULL POST and feel free to leave a comment and share the post with your friends!