The Royal Treatment Veterinary Center (RTVC), under the supervision of Dr. Barbara Royal, is a veterinary facility for veterinary rehabilitation, acupuncture, chiropractic, massage, herbal and nutritional consultation, holistic medicine, and chronic care. Dr. Royal has been a veterinarian for over 20 years, having graduated with high honors from the University of Illinois in 1995. She has completed certification coursework in Acupuncture and Herbal Medicine, and has been trained in Veterinary Rehabilitation. She has practiced acupuncture and alternative medicine for over 13 years. She has also been a specialist at the Veterinary Specialty Center, a general medicine practitioner at Family Pet Animal Hospital, an emergency veterinarian, and an exotic/zoo consultant.
We are both a traditional and complementary veterinary practice. We believe that animals can benefit from a comprehensive and integrative approach to their medical care. By working with veterinarians and other specialists, we strive to improve and extend the quality of life for your pet. We have state-of-the-art underwater treadmills with incline and resistance jet features for therapeutic uses and conditioning.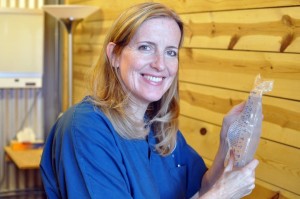 At the Royal Treatment Veterinary Center, animals are individually assessed for any health, nutrition, mobility or behavioral issues. We may recommend any combination of alternative therapies and/or possible return to Western medical veterinarians for further treatment. When an animal comes under our care, our comprehensive approach can decrease pain, increase mobility, invigorate health, and improve energy. Owners can regularly consult with us about the care of any age pet with any condition.
Therapeutic modalities include, but are not limited to: underwater treadmill, acupuncture, electroacupuncture, low level laser light therapy, chiropractic, massage, rehab exercises, diet or supplement changes, herbal and homeopathic medicine, behavior training, veterinary rehabilitation, chronic holistic care for healthy animals and for animals with systemic diseases, including cancers, immune diseases, degenerative disease, allergies, organ failure, and geriatric conditions. We rely on our professional expertise, extensive experience, empathetic and enthusiastic practitioners to define the best treatment for the patient and the owner to follow.
Veterinarians and veterinary specialists recommend us because we can provide the facility for extensive rehabilitation and insights into alternative medicine that can be difficult to keep up with. Owners come to us for the same reason. In our practice they find professionals who will carefully assess the needs of their pet in the most comprehensive way. We can help owners weed through the overwhelming amount of information available about healthcare options. We are comfortable discussing and recommending traditional medical therapies to augment our treatment alternative protocols as needed.
In all of this, we pride ourselves on not losing sight of our common sense and practicality. We try to find the balance between what can be done and what really should be done – depending on the individual needs of the animal and the owner.