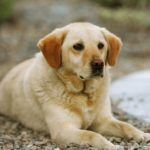 Dr. Barbara Royal's latest blog on The Huffington Post discusses the care of older pets. Here's an excerpt:
"Our pets are precious to us. We want them to live forever, but we are distressed to see their troubling signs of aging.

A decade ago, when my dog Tundra was eleven years old, I felt she might be nearing the end. Because she looked like a German shepherd mix, I guessed her lifespan to be about twelve years. This alarming thought motivated me to find a way for her to live better and longer." READ THE FULL ARTICLE
Also, you can view Dr. Royal's Huffington Post blog archive.