Posted on November 26, 2013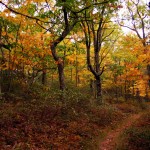 Happy Thanksgiving from Dr. Royal and Staff!
We will close on Wednesday, November 27th at 2pm.  We will remain closed for Thanksgiving Thursday and Friday, then return to office on Saturday, November 30th, from 8am – 2pm.
Any emails or voicemails received over the holiday will be answered/returned when we are back in the office on Saturday.  If you are having an emergency with your pet, please use our Emergency Care guide to find the emergency service nearest you.