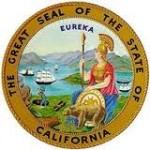 California Rabies Bill AB 272 – Please lend your voice to STOP passage of this California bill about decreasing the age of Rabies vaccination of puppies in California NOW!!  (It is urgent, and happening even today!).  Twelve weeks is TOO EARLY and dangerous!
Call or write the Royal Treatment if you can help in any way.  This is a medical disaster for puppies in California!
For additional information, you can see Dr. Becker's interview of Dr. Dodds as they discuss the legislation and the potential for it to spread to other states right here.