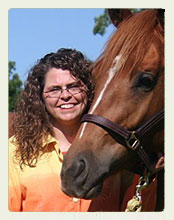 Beginning Thursday, October 15th, Dr. Royal will be out of town for a veterinary continuing education conference.  Her good friend and colleague Dr. Susan Fife will be available to see appointments Thursday 10/15 through Saturday 10/17.
Dr. Fife was born and raised in Florida. She received her veterinary medical degree from the University of Florida in 1996. She worked in a small animal private practice in Bolingbrook, IL before starting her studies in veterinary acupuncture and veterinary spinal manipulative therapy (chiropractic) in 1999. The last few years Dr. Fife has had a strictly acupuncture, chiropractic practice in Northern Illinois. She recently moved to Ohio to be able to train with the Ohio FEMA team for K9 Disaster Rescue.
Dr. Fife finds many aspects of small animal veterinary medicine rewarding, but especially enjoys senior care, rehabilitating post-surgical patients and caring for canine athletes. Her continual education includes yearly conferences in conventional animal medicine as well as animal rehabilitation, acupuncture, chiropractic and neurology to keep current on medical advances in order to provide the best possible care for her patients.
In her time away from the hospital, Dr. Fife likes to read, watch movies, and spend time with her animal family which includes two dogs, a cat and a horse. Dr. Fife is pictured with her horse, Red.  She also trains for Search and Rescue with her German Shepherd, Gryphon who is certified by the National Search and Rescue Association for Wilderness Area Search and Disaster Rescue.
Bio Source: Animal Acupuncture & Chiropractic Care